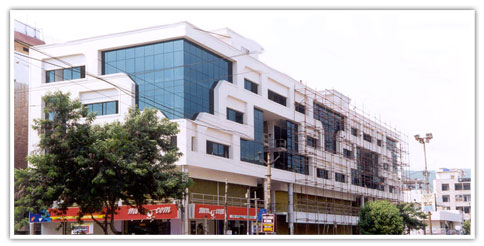 The firm was established in 1970 as a partnership firm with civil construction as a main stay of business and converted to a private limited company.
The firm had ever since grown into a technical organization acquiring capabilities in the areas of design, engineering, civil construction, erection of electrical equipment and central air conditioning systems.
SVC company earned many laurels for excellent and qualitative services delivered by successfully completing celebrity projects of unique nature.
SVC grew into a major contracting company for undertaking and executing works on turnkey basis. The firm also undertook works in the private sector and constructed Dutt Island. The only single largest commercial and residential complex with a carpet area of 2,15,000 sqft. The firm had been awarded a certificate of excellence in construction in industrial buildings in Andhra Pradesh by builders association of India in the year 1998.
SVC is undertaking works all over India in Defence and other quasi government organizations, besides commercial and residential complexes of private organizations.
Along with the founders, Sri P. Vishnu Kumar Raju and Sri P. Murali Maheswar Raju and highly qualified technical team of engineers are spearheading the company with fresh zeal and ideas they are now gearing up to launch many more innovative projects.